Special Offer
Low-price/discounted deals for renting a car: Special offer in Kumamoto Prefecture
List of special offer in Kumamoto Prefecture
Search results 1-5 / Total 1 page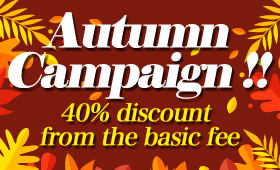 Sample price

6 hours with JSKN: ¥2,916
Promotion period

09/01/2019 - 10/15/2019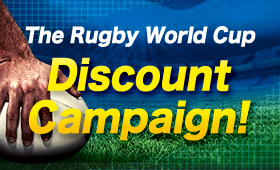 Sample price

6 hours with JSK: ¥3,645
Promotion period

09/01/2019 - 11/02/2019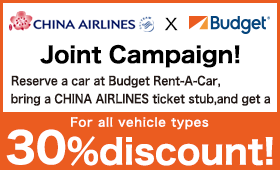 * The customer must present ticket stubs to receive the benefits. (Tickets are only valid with dates up to three days before the date of car rental are valid.)
* The prices displayed during the reservation process is the rate where the 30% discount has been applied. However, if customers fail to present their tickets on the day of receiving their cars, they will only receive a 25% discount.
* Customers cannot switch plans during their rental.
Sample price

6 hours with JSK: ¥3,402
Promotion period

09/08/2017 - 12/31/2019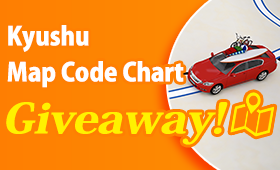 This map code giveaway is for you to know more about what Kyushu has to offer! Book your car at Budget Rent a Car and get a free map code chart!
*The Mapcode list is planned to be updated once every few months.
Sample price

6 hours with JSK: ¥3,645
Promotion period

No offer deadline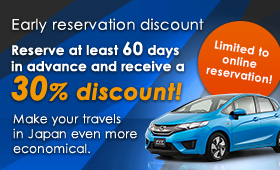 Reserve at least 60 days in advance and receive a 30% discount!Make your travels in Japan even more economical.
Sample price

6 hours with JSK: ¥3,402
Promotion period

05/31/2016 - 03/31/2020
Search results 1-5 / Total 1 page
List of special offer in Kumamoto Prefecture
Low price and discout deals: Kumamoto campaign