Find your location
Renting a car in Kochi Airport? Make a reservation at Budget Rent a Car
List of Budget Rent a Car Stores near Kochi Airport
(Kochi)
Search results 1-1 / Total 1 page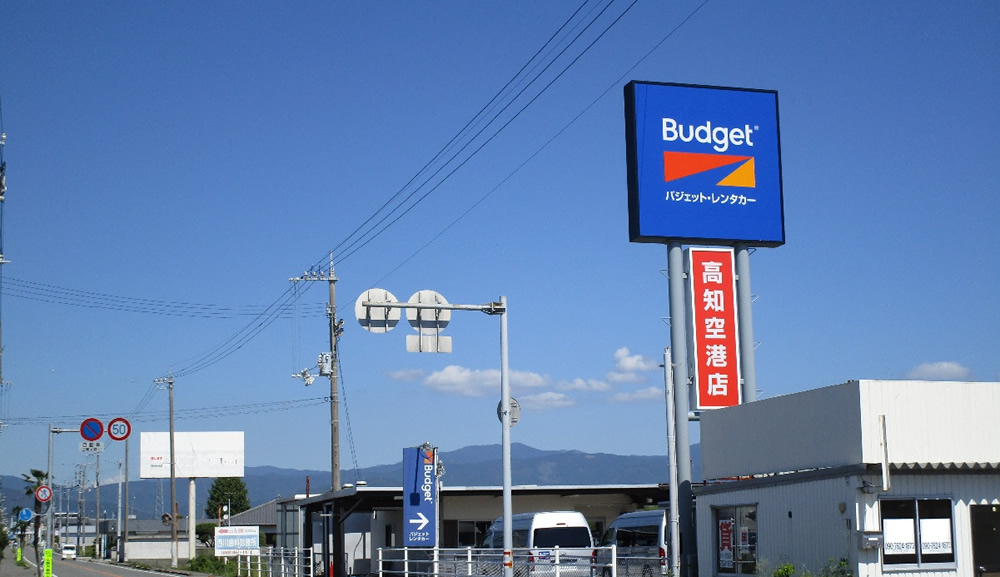 Address

75, Shinkai-Otsu, Monobe, Nankoku City, Kochi

Reservation Center

Call (domestic resident) 0570-054-317

Call (international resident) +81-92-735-8886

Please say, "I'm calling about Budget Rent a Car," when calling

*8:00-20:00 (JST) Everyday
Open Hours

08:30~20:00
Open everyday
Others

We cannot keep your car at our location.

When usingSEP, please select ETC card from the list of options upon reservation.
Local Information

2021/06/14:☆RYUGADO CAVE☆
Find your rental car for Near Kochi Airport travels at Budget Rent a Car
Search results 1-1 / Total 1 page
List of Budget Rent a Car Stores near Kochi Airport
(Kochi)
If you want to rent a car near Kochi Airport, use Budget Rent a Car.