About Our Measures to Prevent the Spread of the New Coronavirus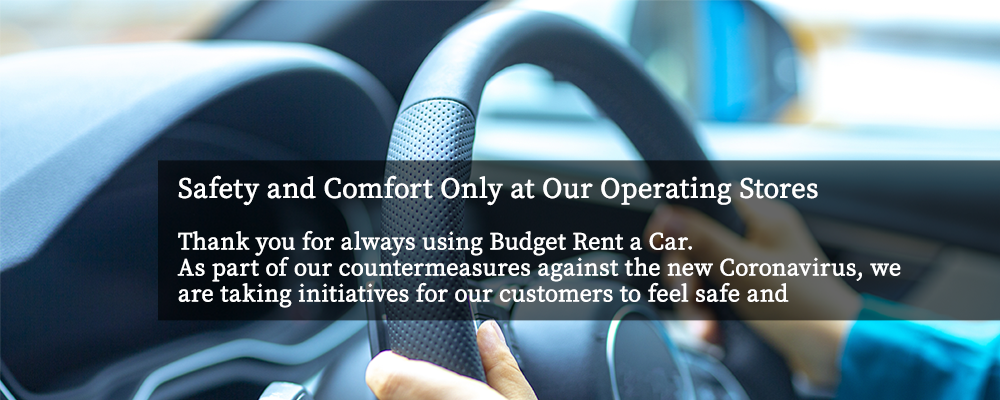 Every vehicle will be sterilized every time it is used
In order for our customers to safely use our rental cars, all Budget Rent a Car stores will clean and sterilize our vehicles to the fullest extent possible.
---
Example Measures implemented in the Shikoku Area:
The stores and all of the vehicles, driving wheels and gearshift will be sterilized with a Sodium Hypochlorite disinfectant spray
Example Measures in the Tokai Area:
Every vehicle, from the ceiling to the floor, will be sterilized using a disinfectant / An alcohol disinfectant will be available at all of the stores
Example Measures in the Kyushu Area:
*At the time of transfer, the crew will carry out alcohol disinfection before boarding.
*Using a disinfectant spray containing hypochlorous acid, stores, all vehicles, steering wheel and stick shifter have been disinfected.
*Alcohol disinfectant is available at the store.
---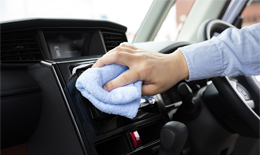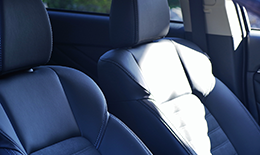 Reserve it now
with the simple procedure!